Do you want to know what is the best electric pizza oven? Are you curious about commercial electric ovens, countertop convection pizza ovens, or commercial pizza ovens that can be used for home as well?
Thinking?
We'll help you learn about all the top electric pizza ovens, whether countertop, commercial or minimalist. With our detailed reviews and buying guide, we'll help you make a regret-free choice.
We've evaluated the performance of these pizza ovens by analyzing the hundreds of real-time user feedback with a mix of pizza-making expertise. Thus, our review will also be helpful for you if you're a pizza lover but a beginner at baking pizzas.
BUT, you have got a task here.
It's to stick with your device screen and read this guide for 20 minutes. You'll get the best option for you soon. Here we come.
Best Electric Pizza Ovens- Top Picks Overview
9 Best Electric Pizza Oven Reviews in Detail
You have only to find your best electric pizza oven, get it at home, plug it in and start your pizza baking venture. To help you make the most appropriate choice according to your budget, space, and pizza production needs, here we've reviewed the best pizza ovens electric.
What if you want to have an electric conveyor pizza oven? It's huge and highly efficient for production.
The electric conveyor pizza oven has got several features to impress you. It might not help you when you want to use it regularly, but it can be for your parties and large gatherings. Let's have a look.
Quick Features
Thoughtful design
Excellent Temperature Range
Super Fast Production Efficiency
Not Bulky
Easy to Clean
Thoughtful Design
The design of the machine meets all the requirements of a countertop conveyor pizza oven. It has a 14 inches wide conveyor to allow you to bake large size pizzas.
Besides this, the warming chamber with 1.2 to 3 inches height adjustability is an exceptional feature that aids in adding more curst to your item.
The conveyor adds an extra dimension to the gear, which is justifiable for a conveyor pizza oven but makes it less attractive. You'll like the simple control knobs set on the side, and the conveyor works in the middle.
Good Temperature Range
The temperature range on this Omcan countertop electric pizza oven is adequate. Likewise, the oven's dimensions are medium: neither wide nor narrow. So, despite being specific to restaurants, it can also meet the needs of a big kitchen that occasionally serves mega-events.
In reality, it can operate between 60°C and 260°C / 140°C and 500°C through its infrared heating technology. You can also adjust the heat on the top and bottom using two dials.
It ensures that your pizza receives an even heat. And that's all that is required to cook the thick crust of the pizzas.
Super Fast Production Efficiency
As said earlier, it's a conveyor pizza oven so, you can hope that it will make approximately 16 pizzas of 14 inches each hour. Yet, if you want to make smaller pizzas, it'll outperform by baking 19 pizzas of 12 inches and 25 pizzas of 9 inches: just one after another with a deliciously crispy crust.
Not too Gigantic
Let's talk about its dimensions and weight. This oven is not gigantic like many commercial pizza ovens.
It is relatively compact, weighs 61 pounds, and is 41 x 18.5 x 15.7 inches in dimensions. Hence, it can fit nicely on your ample kitchen counter.
Ease of Cleaning
Cleaning is a big problem that follows every cooking or baking. Thanks to stainless steel material and convenient design, the machine only demands 10 minutes to shine again, along with a scraper and cloth. The added crumb catcher under the toaster is helpful for easy cleaning.
It has a downside too. Yes, it does a fantastic job of baking thousands of pizzas. Yet, if it stops, the repairs can be challenging.
Why have this pizza machine?
Excellent product along with even cooking
The cleaning is effortless.
Controlling the temperature is easy.
It's not extremely large.
What are the cons?
The maintenance is tricky, just like operating it.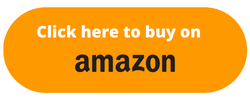 How about the best electric pizza oven with a double-deck to have pizza night whenever you want? You might be looking for it to help your home food business or let you cook many pizzas for your large family.
Don't worry. Now you can consider this double deck pizza oven by Fitnet.
This multipurpose electric pizza oven is best for demanding pizza supply. In addition, it's also great to help you bake much more: beards, pastries, and hot pockets. Let's see what wonders it can do and what it lacks in our detailed review.
Quick Features
Supportive Design
Excellent Temperature Range
Great Production Efficiency
Compact Size to fit a Kitchen Counter
Easy to clean
Supportive Design
Let me appreciate the design of this best electric pizza oven. It features a sleek body with a double layer to prevent burning when the inside gets hot.
The illuminated racks are fascinating, for they let you keep a vigilant eye on your pizza — it's pretty common to surprise yourself with the burnt pizzas you couldn't see.
The flip-up handles are also beneficial, for they have enough space to let you rest your gloved hands inside them for pulling them. In addition, the handles are also of heat-resistant material, so they don't get hot.
Great Temperature Range
It's challenging to find a pizza oven that is highly efficient like those of commercial pizza ovens, despite being under budget. Yet, Fitnet has made it happen.
With no need for preheating, this countertop double deck electric pizza oven comes with a temperature range of 122 to 662 degrees F. What you need to do is only choose your desired temperature range and let the heating tubes do the job of cooking your pizza.
Good Production Efficiency
It's common to expect countertop electric pizza ovens to bake one pizza, but with this, the production efficiency is 2X. You serve the pizza to your pizza lovers more quickly.
Compact Sized
To be double-deck and lightweight, no way! Yet, this countertop electric pizza oven only weighs 61.5 pounds with 22.8 x 22.8 x 17.3 inches dimensions. So, it sits nicely on the counter without looking massive.
Ease of Cleaning
The cleaning process of this pizza oven is airy. You can scrap the drippings or grease and wipe it. Thus, the stainless steel body demands less effort for cleaning.
Beware! Don't touch your dear oven when it's hot.
Speaking of the shortcomings, it has only one, which has left many users annoyed. It's the standard cord of 15 amp. In contrast, the machine demands 20-30 amp.
Why have this pizza machine?
It's spacious enough to make a 14" pizza.
You need not preheat the pizza machine.
Multifunctional oven to make a variety of food items
It has a highly durable body.
Simple to use and clean
What are the cons?
The cord is mismatched with the product's actual energy needs of up to 27 amp.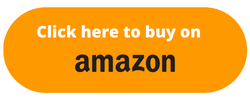 In our list, the stainless steel electric pizza oven is simply the best electric oven for indoors. It's the Wisco pizza oven that lets you turn your venue into a pizzeria. Thus, it allows you to bake a restaurant-style pizza at home.
It's fantastic. How? Let's see in our review.
Quick Features
Sleek and Convenient Design
Excellent Temperature Range
Good Production Efficiency
Compact and Portable
Easy to maintain
Elegant and Convenient Design.
No, it comes with no complications. You need not educate yourself about the pizza oven as soon as you get it at home. This best electric pizza has a breezy control system that has been featured on the right side and a pullout stainless steel rack to put your pizza in.
The overall design is unembellished. The crumb tray has been set below the cooking tray. You can pull it out using its small, button-like knob.
The timer is LED. So, you can check the cooking time.
Just as the design is simple, and the thermostat is as well. It isn't a complex number game. The single dial will cast the spell.
The oven has been made to rest on the deck. How? Look at its anti-slip feet and enjoy the peace of mind against any accidental pull.
Excellent Temperature Range
IT IS AN ELECTRIC PIZZA OVEN!
So, the temperature of the pizza oven is also under the pizza-making needs. It's between 150 to 500 degrees F. Thus, you're damn sure that it'll do its job of baking a pizza.
The thermostat knob can allow you to get the maximum temperature of 550 degrees from upper and lower warming racks. The temperature is enough to let you to bake 1 large pizza every 10 minutes, making 6 pies per hour.
Impressive Production Efficiency for Home
It has only one rack, is it disappointing? No, when you need a restaurant-style pizza at home, it's Wisco that can help you by baking 6 large pizzas per hour. It cooks 1 large pizza of 16-18 inches every 8-100 minutes.
Compact Sized and Portable
Would you love an electric pizza oven that is not too large and also portable on your camping sites? It's the Wisco 561 commercial-grade pizza oven. The size of this oven is
19.5 x 23.6 x 10.25 with only 38.4 pounds of weight. You can understand how easy it'll be to have this 1300 watts oven for baking pizzas in your outdoor kitchen at your RV park to enjoy a deal of taste at your party.
Ease of Cleaning
Cleaning this stainless steel, the electric oven is a breeze. You'll only need a cloth to wipe it and pull out the crumb catcher to unload it.
In a nutshell, the pizza oven is a fantabulous choice for indoors and outdoors. If you have saved extra bucks, it can be a matchless investment.
What about the drawbacks?
Yes, it has a minor. The control knob and alarm system might stop incorporating after some time. Yet, the good news is it has a one-year warranty for the parts.
Why have this pizza machine?
It cooks the best restaurant-style 16-18 inches pizza.
The cleaning is trouble-free.
It's very uncomplicated to use.
The oven is highly durable because of its stainless steel body.
It comes with a 1-year warranty on parts.
What are the cons?
You can face minor issues with the temperature control and alarm system.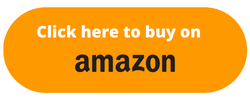 You liked the Wisco 561 oven; the price seemed higher? No problem, you can have a similar oven but cheaper. It's the Goplus electric oven.
"Look at me. Am I difficult to use and maintain?"
The oven speaks, but will it suit your indoor kitchen to allow you to make a restaurant-style pizza? Let's read the review and know more about it.
Quick Features
Lucid Design
Satisfying Temperature Range
Incredible Production Efficiency
Compact Size and Portable
Trouble-free to Clean
Lucid Design
Please don't be angry if you find me comparing the Goplus stainless steel pizza oven with the Wisco 561. For the design, this oven is almost simpler than its big brother from our previous review. It has smooth stainless steel finishing that makes the cleaning process a piece of cake.
The entire unit runs on a single thermostat. The draw cooking rack of the Goplus stainless steel pizza oven accommodates your pie and works it. Underneath is the crumb tray to help you worry-free cleaning.
The cooking tray is of 13.5X13.5 dimensions. What does it mean? Unlike the Wisco 561 pizza oven, it can only cook a 12 inches pizza. So, you can't dream of an extra-large Neapolitan or Sicilian pizza.
The oven features the auto shut-off timer that is of great help to allow you to cook pizzas with no fear of over-baking them. Similarly, it also allows you to manage your tasks side by side.
The placement of the oven is also safe. The anti-skid helps to stay on the racks firmly.
Good Temperature and Time Range
The temperature range of this pizza oven is traditional to those of an electric pizza oven. It ranges between 160 to 525 degrees F. So, you can cook your customized recipes besides pizza.
Since the temperature range is sufficient, you can hope to get the pizza ready in 8-10 minutes only.
This pizza oven is ideal for home kitchens. The reason is the 1450W energy requirement with the help of 14 amps. You can also keep it in an RV or apartment. Ah, it's heaven for pizza lovers.
Amazing Production Efficiency
The pizza oven works smoothly. So, you can imagine how it'll be baking 12 inches pizzas every 10 minutes. And thus, you can get 6 pizzas per hour. For a large family or small party, the production is sufficient.
Compact
Where would you want to take it with you? It can go anywhere, including a camping site or RV kitchen. Thanks to its size of only 19 x 16 x 7.5 inches and a weight of 14 pounds. It's not heavier than your pup, but it'll bake you pizzas.
Ease of Cleaning
My friend forget about cleaning! The removable crumb tray of the Goplus stainless steel pizza oven is enough to accommodate the bits and pieces. You can wipe it when the baking ends.
The cooking tray is made of stainless steel. So, you can also rub it off to get rid of any drippings or crumbs.
Remember, don't be hasty! Clean the oven when it's cool.
So much good about this cheap electric oven, then what can concern?
Material…! Yes, to be lightweight also means that it has thin material. So, you can suspect the durability.
But, I haven't seen a stainless steel machine falling apart except for flimsy. And that's enough to make something less desirable!
Second, the timer can stick or stop working. So, take care of your pizza.
Why have this pizza machine?
It's portable.
It's cheap.
The pizza oven is easy to use.
What are the cons?
The timer can stick and stop functioning.
The oven has extra thin material.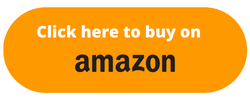 You only cook frozen pizzas and sometimes thin crust fresh pizza? Sure?
The pizza maker by Courant can meet your demands for only $50. How? Let's see what we've found out about this fantastic cheap electric pizza machine.
Quick Features
User-Friendly Design
Low Energy Consumption
Easy to Use and Clean
Portable
Excellent Heat Efficiency
User-Friendly Design
With 17.72 x 13.78 x 5.11 dimensions, this countertop portable pizza maker is a need of every kitchen where space matters. It has the simplest design to make it user-friendly. Not only you, but your teens can also bake their favorite frozen pizza in it at any time.
In its health-safe non-stick dish, you can cook anything, including quesadillas, mini frittatas, quiche, giant cookies, hors d'oeuvres, Mini Pizzas, Cinnamon Buns, Chocolate Chip Cookie, Cheese Nachos, and Omelets.
Just put the recipe inside it, plug it and wait for the power light to tell you when it's done.
Low Energy Consumption with Excellent Heat Efficiency
This 1440 watts pizza maker saves you energy despite offering the extremely hot temperature that any pizza requires to cook. With the Pizza maker by Presto, you have fewer chances to cook fresh pizza successfully. But, this pizza machine can also help you cook fresh pizzas.
You can do this by cooking the pizza for 15 minutes with +/- depending on the thickness of the pizza base, without preheating the unit. It'll ensure that you get a delicious crispy pizza out of freshly tossed dough.
Easy to Use and Clean
The pizza machine by Courant is also easy to clean. You can use a wet paper towel to clean it after every usage.
For the downsides, it has some which make it demanding or specific pizza making needs. First, it has no thermostat for temperature regulation. So, you have to rely on plugging and unplugging wholly. Second, the cord is s short that you have to use an extension. Some users have also complained that heirs stopped working after a few usages.
Likewise, many others didn't like that their pizza oven by Courant got so hot that it burned the crust. Third, when you get the pizza maker, it takes some time to get rid of the fumes, which can seem sickening.
Why have this pizza machine?
The non-stick coating is health-safe.
It's portable.
The pizza maker is easy to use and clean.
It's durable.
It's not costly.
What are the cons?
The cable of the machine is short.
It lacks a thermostat to offer temperature control.
The plastic smell is typical with the first few uses.
It can stop working.
It comes with no warranty at all.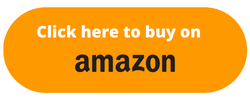 Would you love to grab the fascinating best electric pizza oven dedicatedly suitable for frozen pizzas that come out with a delicious crispy crust? This unconventional and attractive piece of art and technology invites you to look and read our review about it.
Quick Features
Non-Conventional Design
Excellent for Frozen Pizzas
Highly Practical
Compact and Space Saving
Money Saver
Non-Conventional Design
The dual heating elements bake foods from top and bottom, and a rotating disc ensures that the pie is cooked evenly. The pizza oven has a captivating design.
It has 15.8 x 14.5 x 10.3 inches dimensions and only 7.6 pounds of weight. The space-saving design makes it ideal for tiny houses, apartments, and small kitchens, besides making it portable.
On the top, there sit two buttons, which control the heating elements separately. And the second analog dial sets the time.
Excellent for Frozen Pizzas
It's only for the most OK quality frozen pizza.
This pizza machine is incredible for cooking frozen pizzas at an average of 375 degrees Fahrenheit temperature. You can control top or bottom heating elements by using both or switching between them. Yet, there isn't an option for temperature control. It's why you can use it for some other custom baking as well, but for homemade pizzas, this 1,235-watt unit might not be good.
The manufacturers have claimed that you can use it for fresh pizzas, yet we don't recommend it if you love to toss the pizza and load it with tons of toppings. We fear that your homemade pizza with fresh dough can turn out soggy and chewier than crispy.
Highly Practical
Apart from claiming to cook fresh pizza, the rest of the stories are all true about this pizza maker by Presto. You can make cookies, toast the cheese bread, grilled cheese, and reheat your leftovers quickly. Hence, any beginner who longs for a frozen pizza every day can have it.
Ease in Usage and Cleaning
No robotics have been involved in the engineering of this countertop pizza maker.
This sleek unit is also easy to clean. You can remove the non-stick rotating pan to wipe it or wash it with water (no dishwasher).
Why have this pizza machine?
The pizza pan is PFOA-free.
The machine is portable.
This pizza oven requires no mastery to use it.
It's durable.
It has one year warranty.
What are the cons?
The pizza maker has no power button. So, unplug it.
The machine has an on/off button, which can be problematic if you set it away from the plug.
It isn't for fresh pizzas.
The customer support is not responsive.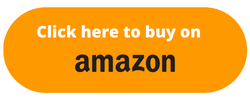 It's a toaster oven that runs on electricity. It can make pizzas and allow you to bake or cook food whatever you want. Not among the conventional ovens, it's an electric convection oven by Toshiba. For nearly $100 or a little more, you can enjoy the treat of unlimited pizzas for several years.
Would you like to look at how well it can bake cheese-loaded pies for you? Here, we begin with our review.
Quick Features
Smooth Finishing and Sturdy body
Complete Digital Control on Cooking
Pizza Making Efficiency
Versatile with Additional 10 Cooking Options
Easy to Clean
Cost-Effective
Smooth Finishing and Sturdy body
Like many premium quality best electric pizza ovens, this electric convection oven features a black stainless steel sturdy body with a matte finish.
The oven has two racks: the bottom facilitates the baking, roasting, and reheating, and the top racks let you do warming, cookies baking and toasting the bread slices. It's the top rack where you can also bake frozen or fresh pizzas.
The front glass window has a handle on the upper side that keeps the glass door from striking against the counter when opened.
Complete Digital Control on Cooking
The 4 control buttons let you choose between the power time and temperature and the cooking functions. At the same time, the digital display offers an overview of cooking operations.
The unit is non-computerized. Therefore, it's also as easy as pie when you use it.
But how about the temperature range and the heat distribution?
The temperature control is +/- 20 degrees. So, remember not to leave your food unattended. We hope that learning about the heat performance of your oven and it won't annoy you anymore.
Pizza Making Efficiency
It's what you came here for. The pizza-making efficiency of this pizza oven is excellent. This oven can bake 12 inches of pizza every 10-12 minutes.
The frozen pizzas can come out faster. Yet the fresh pizzas can take longer. If you preheat the oven at 400 degrees for 18-20 minutes and then put the pizza inside, after 20 minutes, your 12 inches pizza will be well done. It won't disappoint you with some chewy, undercooked crust like any other countertop oven.
Here is a tip! You can choose a higher temperature to cook your pizza faster. Likewise, a thick pizza can take 2- minutes more. In short, the pizza-making mode is really appreciable.
Remember, the pizza oven by Toshiba can hardly exceed 425 degrees Fahrenheit.
Additional Cooking Options
Would you see it as a pizza oven? I guarantee you, the rest of the features will surely oblige you. You roast your turkey breast, cook fish filet, bake cookies, reheat the pizzas, toast the bread slices.
The rotisserie feature is also great. It does all very well except that you have to learn the temperature fluctuations.
Easy to Clean
This best electric pizza oven is painless when you clean it. Toshiba has paid exclusive attention to this point. First, the interior is non-stick, so the drippings of roasted chicken or pies can be wiped. Second, the crumb tray is great to catch the mess.
Cost-Effective
This convection oven for pizza making is highly reasonable in price. How? You can compare it with the twin toaster convection oven from Breville that costs you 2X more than this.
You get 10X value within the $100 or a little higher. The 1-year warranty further assures a happy experience with this unit.
What can be a matter of concern, then?
Indeed, if we talk specifically about his oven as a pizza maker, the oven does an incredible job. Yet, it has few shortcomings. The ovens can be awful with temperature control, no matter how much they brag about precision. So is with this oven.
Why have this oven?
The build quality and features for this price are a bang for bucks.
Incredibly even heat can cook, bake and roast a variety of recipes.
The pizza oven is easy to clean.
It's under your budget.
You get a 1-year warranty.
Cons
The oven has temperature swings of +/- 20 degrees.
You have to spend an extra $20 on additional accessories.
Customer service is less reliable.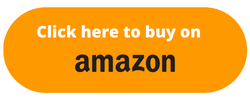 The design of this captivating Air fryer comb oven shouldn't deceive you. It's a computer like the best electric pizza oven by NINJA. The product has earned fame being one of the most satisfactory picks as a pizza oven besides its additional cooking settings.
Pizza oven? Yes, here we dig more about it in our detailed review.
Quick Features
Impressive Design and Build Quality
More Control on Heat and Cooking
Versatile
Easy to Clean
Impressive Design and Build Quality
The Ninja has never disappointed its customers. And, this oven has also got a lot to serve you with through its sleek design and matchless performance.
The oven has 19.72 x 7.56 x 14.96 dimensions and 18.56 weight. It can fit easily on your kitchen counter. However, sorting it is not as airy. So, you must dedicate space for it on your counter.
The oven has a smart control panel on the right side. It has only one power button, while the whole operation is controlled via a touch system. The two indicators are also present here for time and temperature indication.
You can select any setting like air frying, broiling, baking, warming, or dehydrating; and the oven will perform the task like an obedient pupil.
The construction of this unit is also sturdy. So, you can see it lasting over years.
The pizza oven comes ready to use. How? You get all accessories including a removable crumb tray and baking steel with it. Plug it and enjoy your pie up to 13 inches in size: frozen or fresh.
In its design, it lacks only one thing. Guess what? It's not higher to accommodate large-sized birds. So, if you don't love roasting birds, it can be for you.
Your experience with the oven by Ninja gets every penny paid. The small light inside the oven, and the cord keeper make you realize so.
More Control on Heat and Cooking
To be controllable through pre-programmed settings means you have excellent control over the heat. It's why this pizza and toaster oven cooks the frozen pizza in no more than 18 minutes.
The preheating of this oven is also fast. It only takes 30 seconds. Thus, it's a win when you're a busy guy.
How can we forget about the automatic warm setting of the NINJA Foodie? It's indeed a LOVEEE from NINJA.
Many users have admired this unit for its heat evenness, which is less expected with the cheap ovens.
Versatile
The countertop pizza oven by Ninja is highly versatile. The cooking setting system allows you to try hundreds of recipes without missing the shot. Besides this, it also saves you money that you would probably spend on getting a food dehydrator.
BUT, aforementioned, the design has a single drawback of height. So, think twice before putting your hand on it if you're thinking of roasting whole big birds inside it— it only allows a 4 pounds bird.
Easy to Clean
Noooo it's not easy to clean. Please correct yourself at this point.
It's easy to deep clean. We didn't discuss this heavenly feature earlier. The oven has a rear removable panel, which helps you not only clean but deep clean the unit. Thus, it ensures that your cooker remains neat and healthy over years.
Second, comes the regular cleaning. It has a removable crumb tray to catch the missed.
Ninja's electric oven for pizza has a few flaws, some are minor and others are resulting from confusions only, if you study the user's feedback.
First, the interior isn't high enough.
Second, the oven requires regular cleaning. Otherwise, the stainless steel interior can become hard to clean.
Third, the preheating is mandatory, but there isn't a beep or alarm to tell you that preheating is over. Yet, it only shows it on the panel. So you have to count down your recipe time again and additionally. But, don't worry, after a few uses you'll get used to it.
Don't be overwhelmed by the complaints that the air fryer rack is too close to the heating elements which cause food to smoke. Yet, it's because of not following the instructions carefully.
In short, this enormous pizza oven, air fryer, and toaster oven are fantastic.
Why have this oven?
It has an innovative smart control system with accurate control over the heat.
It is incredible for cooking several recipes.
The deep cleaning supported via the rear removable panel is a wow!
The one-year warranty is valuable.
Customer support is helpful if contacted within the warranty period.
What are some cons?
Standard bake wares aren't fit for this oven except for 13X9 inches.
Inside dimensions aren't high enough to accommodate a large loaf of meat through its XL-sized oven.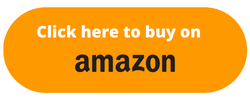 What if another cheaper electric pizza oven offers you the identical functionality of Toshiba at a ½ price? It's the famous pizza oven by Hamilton Beach.
Is it a reliable pizza oven? Should you have it? An in-depth review can be helpful here. So, let's jump to the review.
Quick Features
Simple Design
Portable
Easy to use
Optimum Temperature Range
Good Production Efficiency
Simple and Portable Design
The pizza oven by Hamilton Beach has a pretty simple design. The oven imitates the creation of all premium convection ovens, e.g., the pull window has a handle that rests on the floor to save it from any damage. Inside, a single rack can slide to allow you to pick your toast or homemade pizza.
The mini oven has a control system supported by three dials: one works for choosing the temperature range, the second is for the cooking mode setting. You can choose bake, broil, or toast out of these, and the last one allows you to set the timer.
With dimensions of 14.96 x 11.5 x 8.7 inches and nearly 7.33 pounds of weight, this lightweight stainless steel oven is portable. Yes, it's fairly flimsy. What can you expect with this weight?
Optimum Temperature and Time Range
The pizza oven and toasters use an infrared heating system. The unit gets hot in no time and starts offering the heat for your 9 inches of frozen pizza or toast.
Is getting hot bad? Not at all, but with this machine, it is.
How? It gets so hot outside that you can only dare touch its handle. The temperature is also uneven. So, you can hope to see your pizza evenly cooked.
Good Production Efficiency
Aforementioned, the pizza oven gets hot quickly. So, you can bake 4-5 pizzas of 9 inches per hour.
Ease of Usage and Cleaning
The electric pizza oven by Hamilton Beach is based on a simple analog dial control system which makes it easy to use for beginners. In the same way, the cleaning is also undemanding. You can remove the crumb tray to clean it in a few minutes.
To put it simply, if you're single or two, you can have it. It'll undoubtedly bake for you. The temperature fluctuations are not uncommon.
Don't hope it to last over one year. Besides this, for getting relevant accessories like a rack, crumb tray baking pan, etc., you'll have to pay $20 additionally. This oven is a perfect example of "you get what you pay for."
So many bad, then why have we reviewed this oven?
We've found many people praising this countertop pizza oven across the internet. So, we wanted to help you make the right decision through this eye-opening review.
Why have this pizza machine?
It's cheap.
It has 3 cooking settings.
The usage is glitch-free.
Cleaning is easy.
What are the cons?
The cord is too short.
The body is so thin that it's scorching hot if you put the oven on for pre-heating.
You have to pay extra to get additional accessories.
The oven might not work for more than a year, and the one-year warranty policy can be awful.
The continuous click noise is irritating.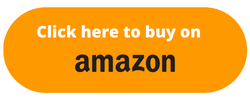 How Should you Choose the Best Electric Pizza Ovens?
You liked some of the best pizza ovens. Don't be hasty to have it. Some more knowledge about choosing a suitable pizza oven for you can be of great help. Here are some factors that you must consider before adding a pizza oven to the cart.
Type of Pizza you Love to Bake.
Pizzas have got several versions. Neapolitan pizza differs from Sicilian pizza.
One demands a wood-fired oven, and the other can go in the electric oven as well. Similarly, the deep-dish pizza can be challenging to come out of an electric oven excellently cooked, yet one with a thin crust can be fantastic.
Your Pizza Production Needs
You might have got an entire "ZA" crazy family or gang. Nothing can help there except restaurant-grade best electric pizza ovens. On the other hand, when you can want an occasional dinner, or you have a small family that'll be satisfied with a few slices, the small countertop pizza will be enough.
The Space
You can dream about having a big pizza oven. What if it doesn't fit your kitchen counter? It's essential to assess the space available before getting a pizza oven. For a big kitchen, you can get an electric pizza oven. But, while living in an RV, small, tiny home, or apartment, you need to make a compact choice.
The Machine Compatibility to your Setting
Had you read our review for the Fitenet electric pizza oven? What happened wrong over there? The machine wasn't meant to be for a USA home. Resultantly, investment in that pizza oven got a 40% chance of an unhappy experience.
What did you learn then?
Check the pizza oven carefully, not only the specs but also the compatibility.
Budget
If you're new to cooking pizzas, we won't recommend you invest heavily. You can get a small pizza oven anywhere between 50-100 dollars. But for a pizza master oven, you might need to invest an amount of $400-500.
Warranty
You would never want to be left devastated. The reason is, with manufactured items, the defects are undeniable. Yet, the quality of customer services and warranty can secure your interests. So, check the product warranty and customer support center's cooperation level before getting your best electric pizza oven.
Are Electric Pizza Ovens Worth it? Electric Pizza Ovens Benefits
Electric pizza ovens are an educated way of baking pizza with the least expertise requirement. The electric pizza oven is beneficial for you in several ways.
Electric pizza ovens are convenient.
You put the pizza inside the oven and wait until it's done. They cut the effort that requires you to arrange fuel, turn the pizza, and clean the mess of drips later on.
Cooking Pizza in an Electric Pizza Oven is Easier.
To use a gas or wood-fired pizza oven, you need to have some level of expertise. The reason is the heat inside these wood-fired or gas ovens is hard to manage. And, resultantly, your pizza can come out burned, which you'll not like at all.
In contrast, to cook a pizza in some best electric pizza ovens, you don't have to be a master at all. Just follow the recipe and cook your pizza.
In the same way, with the frozen pizza dough, the job becomes child's play. Thus, you can satisfy your "pizza tooth" with no hassle.
Electric pizza ovens go as an alternative cheaper energy source
Wood might not be a preferred energy source in all areas. In the same way, the gas can also be missing in particular areas.
In such cases, with no care of season and region, the electric pizza ovens run on relatively cheaper energy, which also saves you much. In the words of Billy Manzo, owner of Federal Hill Pizza in Warren, Rhode Island,
"I've saved an average of about $426 a month by switching from gas to electric…."
Electric pizza ovens are cheap.
It can be hard to get a wood fired or gas pizza oven for $$. Yet, you can easily have countertop pizza ovens for a few dollars only, as you have also read in our review for the best electric pizza oven.
Same and uniform taste.
An electric pizza oven guarantees the same taste every time you cook your pizza by following the same recipe.
Likewise, your pizza has a uniform taste because of even heat distribution. However, with gas or wood-fired pizza ovens, things can go wrong—pizza can be overcooked.
Which Oven is Best for Making Pizza? Final Verdict.
To cook pizza with a deliciously crispy crust, you have to carefully choose from our reviewed best electric pizza ovens. If you only cook frozen pizzas, any cheaper option can win your heart. For instance, the Presto pizza maker is exceptional. But, to make pizza from scratch, only a toaster oven like Toshiba or a premium quality oven like Wisco would be the best electric pizza oven.
mama-cucina.com is a participant in the Amazon Associate program and will earn from qualifying purchases.