Do you need a low acid pizza sauce recipe to help your sensitive stomach? Say welcome to a delicious pizza sauce that is less acidic. It's flavorful and super simple to make. It's the less acidic sauce for any variety of pizza.
You can also use the tomato sauce as a basis for various pasta recipes because these sauces can add so much flavor to any dish. 
You heard right, we'll be sharing the recipe for less acidic pizza sauce.  Besides this, we'll also be sharing pro tips to help you customise your pizza sauce recipes. So, keep reading to find which recipe suits you.
Here we go. 
Low Acid Pizza Sauce Recipe
Making a less acidic pizza sauce is very convenient and reasonable. To make a delicious and less acidic pizza sauce, carefully follow these guidelines.
Ingredients
San Marzano Tomato Canned
Salt 5 g
Handful of Fresh Basil Leaves (han
Baking Soda (few pinches)
Chilli flakes (optional)
Method
Open the tomato cane.
Put the tomatoes into a blender or in a bowl if you use a hand blender (you can also smash tomatoes by hand if you like tomato chunks in your pizza).
Blend the tomatoes to make a smooth paste or as you like.
Add salt and fresh basil leaves and blend the sauce for 1 pulse.
At the end, mix 2 pinches of baking soda (1 gram) and taste the sauce. Taste the sauce, and if you feel it tastes like your regular pizza sauce, you can add 1 more pinch of baking soda.
Your less acidic tomato sauce is ready.
Your sauce is ready!
Note: Adding baking soda to pizza sauce in large quantities is not advisable, for it can affect your pizza sauce drastically, and probably you have to ditch the entire batch. So, go little by little.
Low Acid Pizza Sauce is All About the Right Ingredients.
You can only make Less acidic pizza sauce by using the right ingredients. So, below we'll help you understand what kind of ingredients you should choose to reduce the acid content in pizza sauce.
San Marzano Tomatoes have Low Acidity.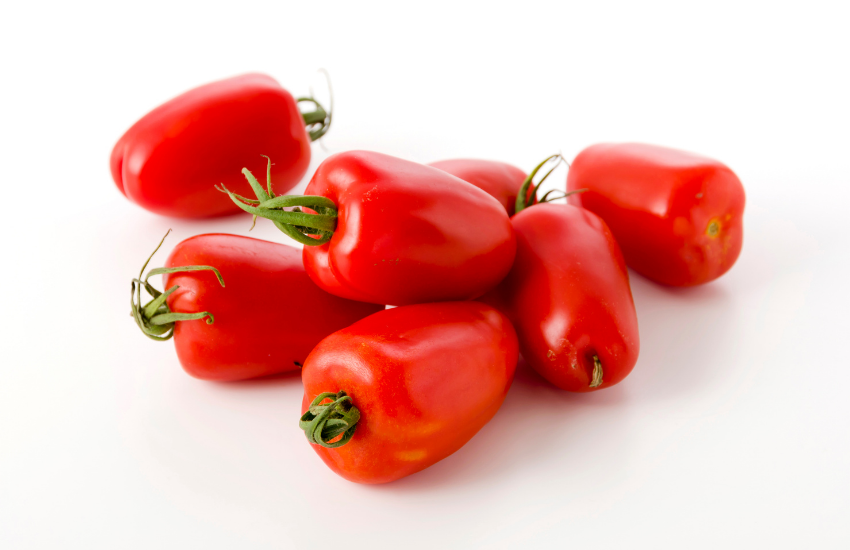 Fully skinned San Marzano tomatoes are ideal for this authentic Italian tomato sauce.  They are often regarded as the best-canned tomatoes because of their lowest Ph among all other tomatoes and their higher sugar. 
Besides this, these tomatoes also have few seeds. Therefore, they make the best choice to prepare a low acid tomato sauce. Because of their low acid level you can use these tomatoes in any sauce like low acid marinara sauce or low acid spaghetti sauce.
Use Less Herbs and Spices that Help with GERD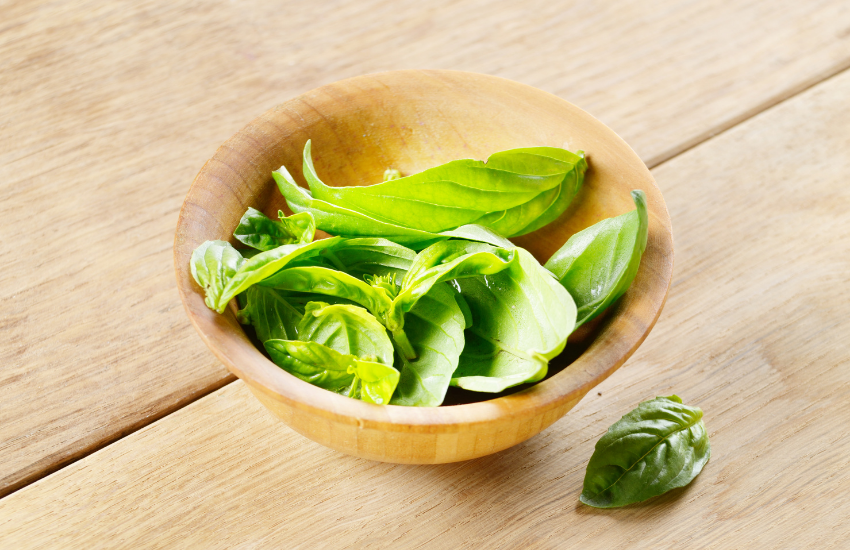 Using fresh herbs is better. Among Italian herbs, basil and oregano help reduce acidity in the pizza sauce. Yet, if you're adding Italian herbs to your pizza sauce, reduce the quantity in the other pizza toppings.  
Use Salt and Sugar. 
The salt and sugar add flavor to the sauce. Especially when your tomato sauce also tastes sour, you can add sugar to your sauce. If you use San Marzan tomatoes, you need not use sugar in your tomato sauce.
Use Baking Soda.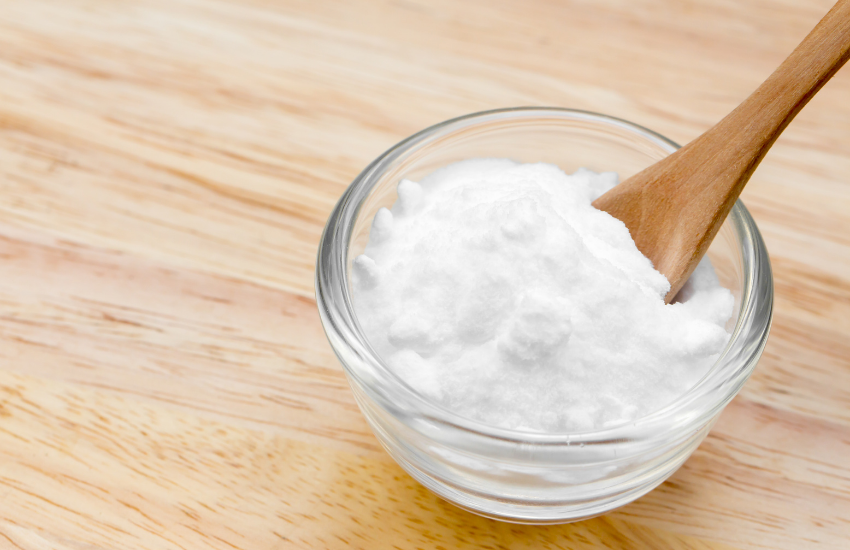 Baking soda helps in the neutralization of acidity because of its alkaline properties.  Yet, as already mentioned, the baking soda affects the recipe's taste, so use it in small amounts.
Don't Use Garlic or Onions. 
Usually, many pizza sauce recipes advise you to use garlic or onion, just like some pasta sauce. Please avoid using garlic or onions in any tomato-based sauces if you fear using acidic food.
The garlic has a PH of 5.8, which makes it highly acidic. In the same way, onions are also acidic and can't go best with your low acid pizza.
Keep it Simple!
Please keep it simple! If you're a pizza lover and love homemade pizza, you must have already tried pizza recipes. At this point, when you want to eat pizza with acid reflux, the key is to use only "must-have" ingredients and avoid overloading your pizza sauce and pizza toppings with too many acidic ingredients. 
We guarantee that the taste will be amazing.
Tips To Make The Best Pizza Sauce for a Sensitive Stomach?
For fine flavor, make sure you only use high-quality olive oil.
Make the sauce with your hands rather than a blender.
Avoid heating or cooking your pizza sauce for an extended time. The best way is to put uncooked pizza sauce on the pizza crust and only cook it for a few minutes on the pizza.
Avoid using ready-made tomato paste or sauce, for it's more acidic.
Stop using olive oil in your pizza sauce, even topping it on your pizza generously. The reason is that olive oil has fats, and fats cause the sphincter muscle to relax and result in heartburn.
You can use chili flakes to make your pizza sauce hot and spicy. Chilies have compounds known as capsaicin, which is alkaline.
Can you Make Acid Free Pizza Sauce?
NO, making a acid free pizza sauce is difficult. When you want to cut off acid from your sauce completely, you have got two options only:
Not using Tomato sauce
Using a generous amount of baking soda.
While the former is the choice, you won't like to make, the later will ruin the taste of your pizza sauce. So, it would be better to moedrately customize your sauce and try to make your entire pizza less acidic.
Final Verdict
Presently, you've got a detailed guide on "how to make less acidic pizza sauce?"
This recipe is a balanced one that has the right amount of everything. So, don't waste your time and try this less acidic pizza sauce. You can also use the tips from this article to make less acidic pasta sauces.
Enjoy your pizza!   
mama-cucina.com is a participant in the Amazon Associate program and will earn from qualifying purchases.