Finding suitable pizza sides to serve at a pizza party is daunting. But that doesn't justify serving awful foods that don't go with the main meal. 
As fun as it sounds, throwing a pizza party can be challenging. Especially when there are a lot of people, ensure that there's enough food for everyone. 
The side dishes must go well with the pizza. Otherwise, the party would be a complete disaster, and no one will show up to your future pizza parties! Well, that's a stretch. They'll just be disappointed with the food. 
List of Must-Avoid Pizza Party Side Dishes  
Whether you're hosting a pizza party and want to know which side dishes to avoid, or you're invited to one and wondering if bringing an un-assembled salad to a pizza party is a good idea (it isn't), this article is for you. Here are the worst side dishes to serve at a pizza party. 
1. Any Main Dish other than Pizza
Your pizza should be the star of the party. Serving a main dish, like a roasted turkey, is not a good idea. People will fill themselves up with the entrée, leaving no room for the pizza. 
2. Sushi 
You might be confident and think that serving sushi at a pizza party is a great idea. This is not the case. Sushi doesn't travel well and can't be left to sit for longer periods. The sushi might go bad before it's time to eat. 
3. A Crudité Platter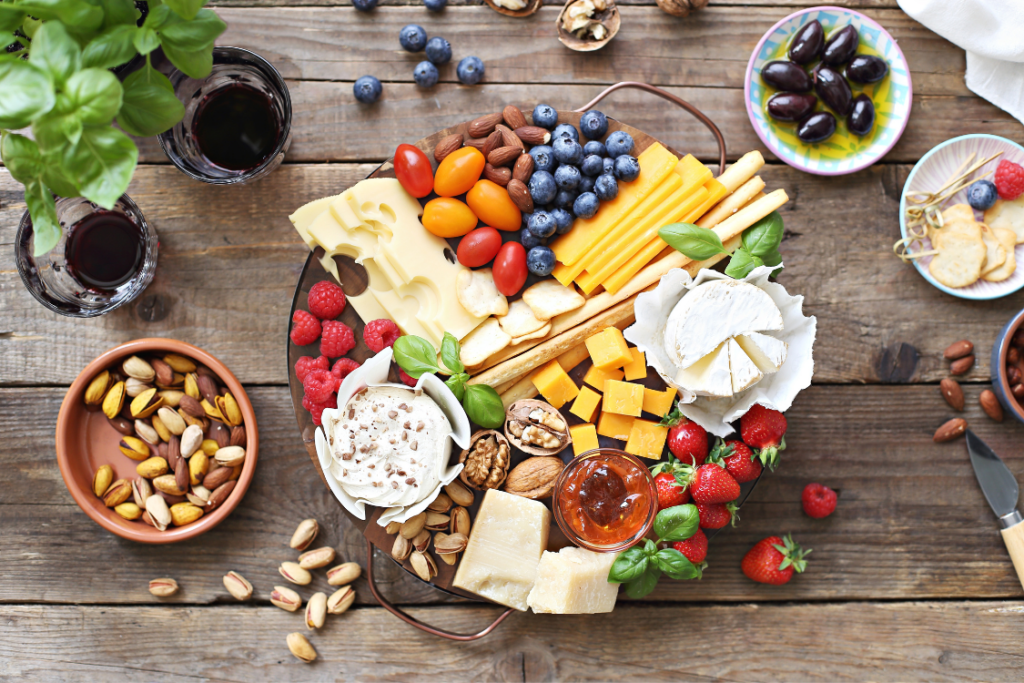 Let's say one of your friends is vegan, or you want everyone to know how much of a healthy eater you are; whatever the case may be, it's no excuse for serving raw vegetables. You can serve vegan options. Some good options for your vegan friends include; vegan pizza, salads, and cheese. But serving chopped broccoli and carrots is imprudent and unthoughtful. 
4. Saucy Ribs 
Everyone universally loves ribs. They're perfect for enjoying as a side dish or as a snack. 
Then what makes them unsuitable for a pizza party, you might ask. The answer is the sauce. If there's too much sauce, it can get really messy. 
5. Creamed Corn
Creamed corn is slathered with butter and cream. It's hard to digest and can cause heartburn. Leave the butter behind and serve corn by itself. There are plenty of ways to serve corn with pizza, whether on the cob, grilled, or even boiled. 
6. Diet Food
A pizza party is no place to talk about diet food, let alone eating diet food! Serving diet food such as "mashed potatoes" that are 80 percent cauliflower is a big NO. Your guests will be upset. You will be, too, once the party's over and you notice your untouched mashed potatoes. 
7. Serving Divisive Vegetables 
Unless you're forced to throw a pizza party and hate everyone that's coming, don't serve divisive vegetables such as roasted Brussels sprouts and bacon-wrapped asparagus. Avoid them! 
8. Nuts that are Shelled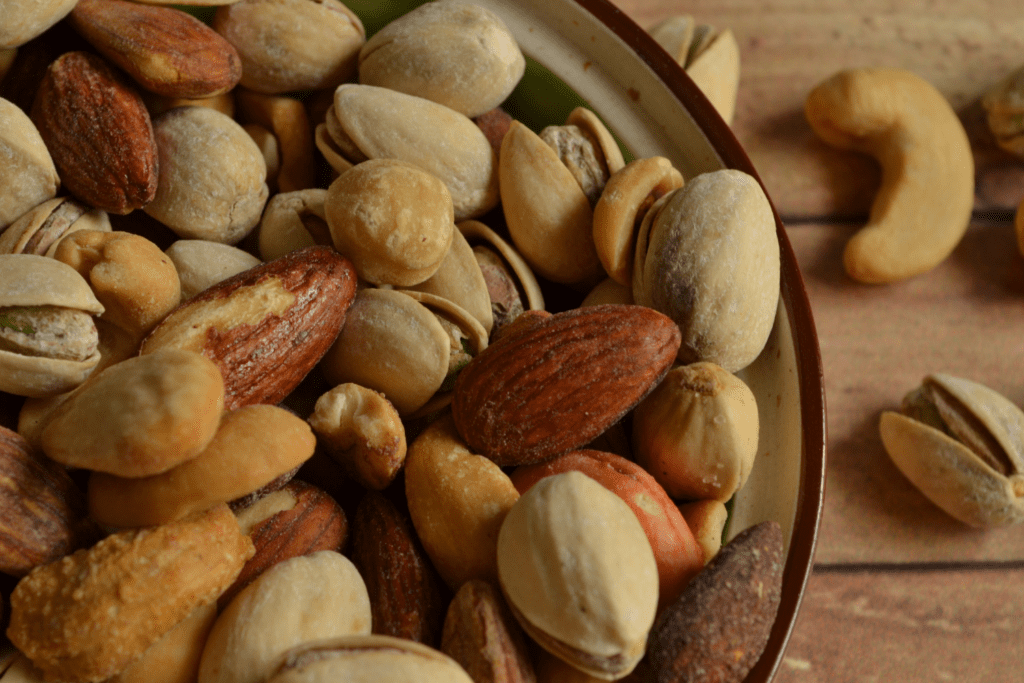 Nuts such as peanuts, almonds, and walnuts are good cocktail party options. However, nuts that still have shells on them are a hassle to open and not fun to eat at a pizza party where all you want to do is stuff yourself and drink. Not to mention, the shells get everywhere and make a mess. 
9. Coconut-Based Desserts
While many people enjoy coconut cake and cream pie, others think coconut is repulsive. Opt for something universally adored to serve a dessert along with the pizza. For instance, you can serve a chocolate cake or fudge as your dessert. 
10. Exclusive Drinks 
If you're going to throw a pizza party, you better serve drinks, everyone, like. Serving drinks that only you like or serving only one type of drink will make the party boring. No one likes a boring party. Be cool. Serve a variety of drinks. 
11. Kale Salad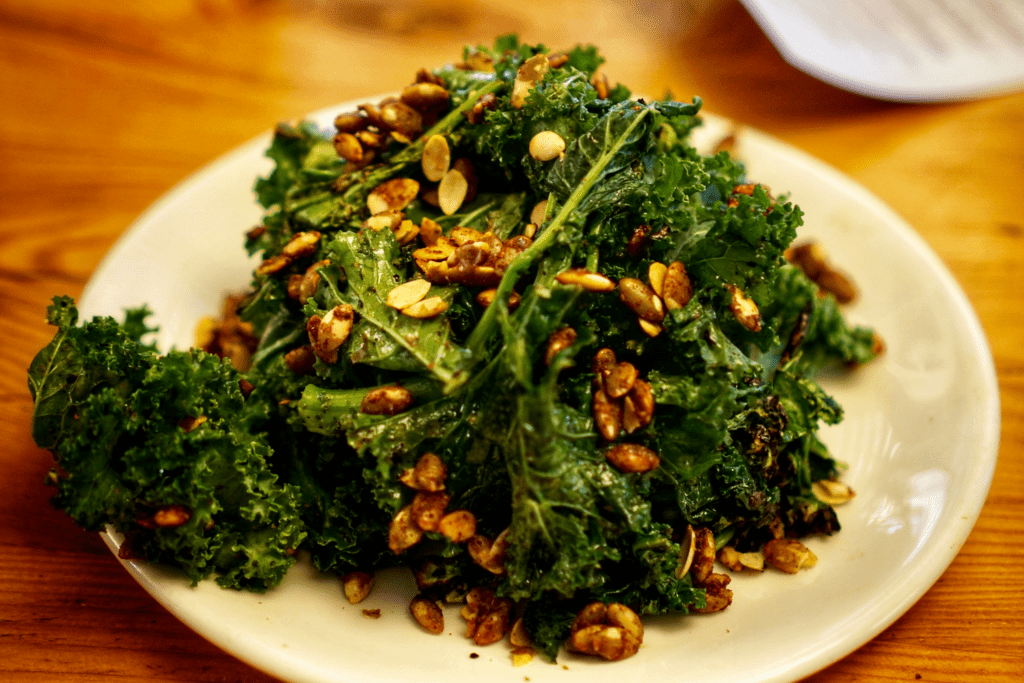 We'll give you that benefit of the doubt and assume you want to serve a salad as an appetizer for your guests to munch on till the pizza arrives. But think about it, is serving a bitter kale salad the way to go? There's a variety of delicious salads you can serve instead. A nice Caesar salad will do!
12. Stuffed Olives 
Olives are great to add to your drinks or use as a topping for your pizza. Stuffed olives, however, are not liked by everyone and might be high in sodium. Leave the stuffing out of the olives. 
13. Saucy Wings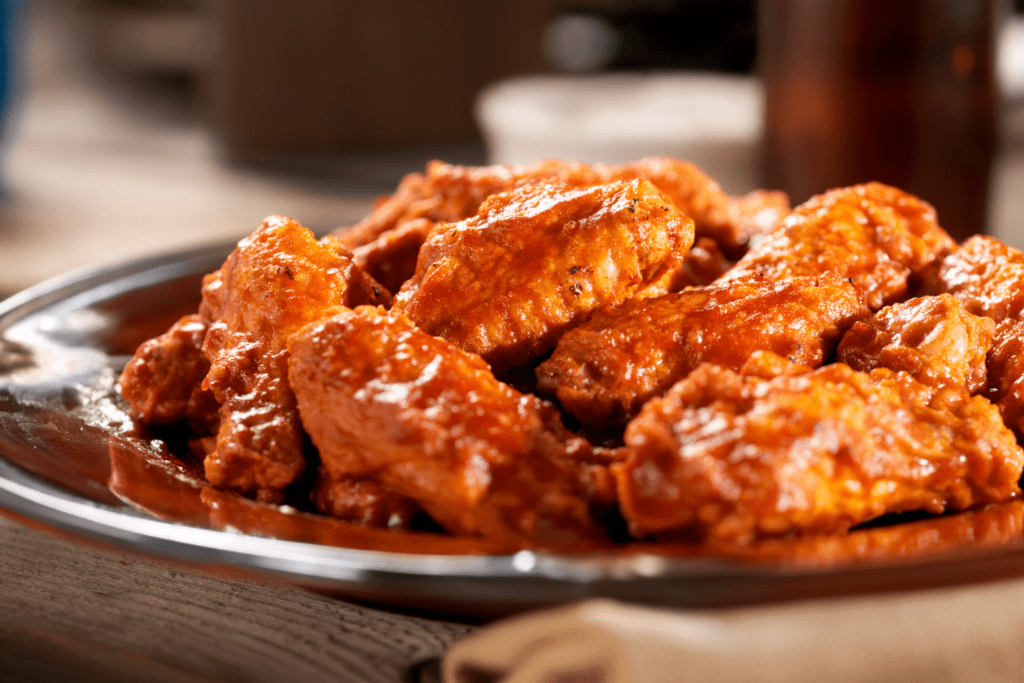 Like saucy ribs, very saucy wings can be messy to eat. If you still want to serve wings, go for crispy wings. They're tasty and easy to eat. 
14. Store-bought Food
We understand that preparing food for so many people can be stressful and time-consuming. But serving store-bought food like nut mixes and pickles might be stooping too low. If you need to, you can serve store-bought food that's good quality and doesn't look like it's from a store. Cheese straws, mini quiches, and crab bites are some good options. 
15. Mayonnaise-Based Dishes
Whether a creamy macaroni salad or a ranch dressing, we can all agree that mayonnaise-based side dishes are classic party foods. The only problem is that you can't leave them out for too long, or they taste funny. For this reason, avoid serving mayonnaise-based food. 
16. Only Serving Vegan Food
It's good to want to incorporate vegan food into the party. But only serving vegan food is going to upset everyone. It's a pizza party, after all. The whole point is for it to be meaty and fulfilling. Don't be a bummer. Serve dishes everyone will enjoy. 
17. Blue Cheese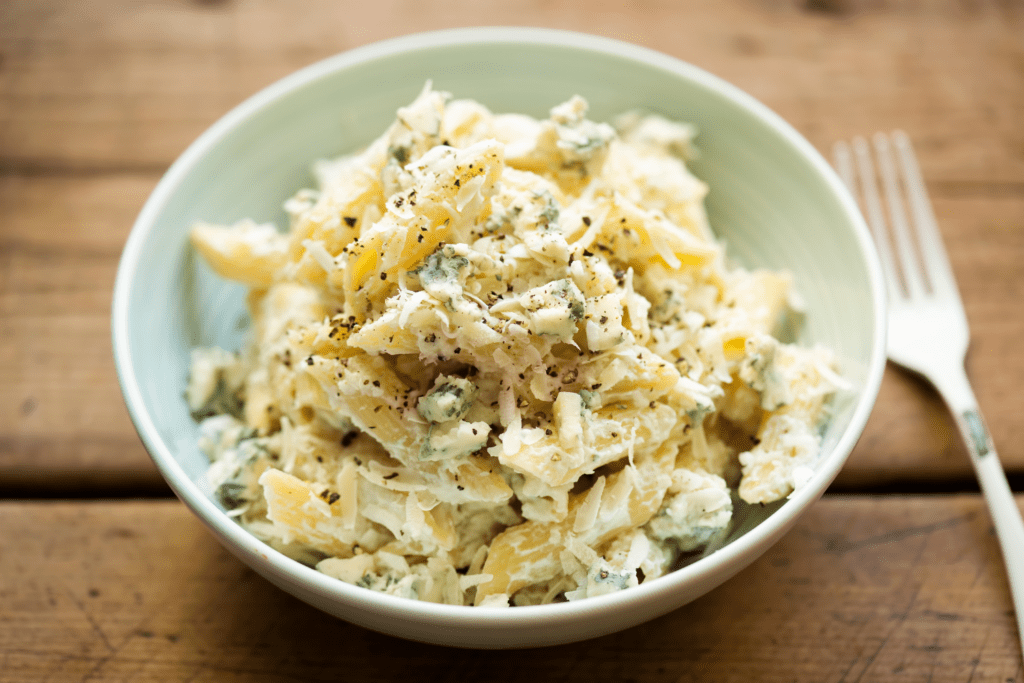 As much as you love blue cheese and think it'll be the perfect side dish to serve with your pizza, you can't deny that it smells like dirty feet! 
Don't serve it unless you want the entire house lingering with blue cheese (maybe it's your tactic to get everyone to leave early). 
18. Bitter Kale Chips
If you want some healthy options for the party, we get it. But trading kale chips for delicious, greasy potato chips is a crime. Save the boring kale chips for another occasion (your lunch). 
19. Tuna Salad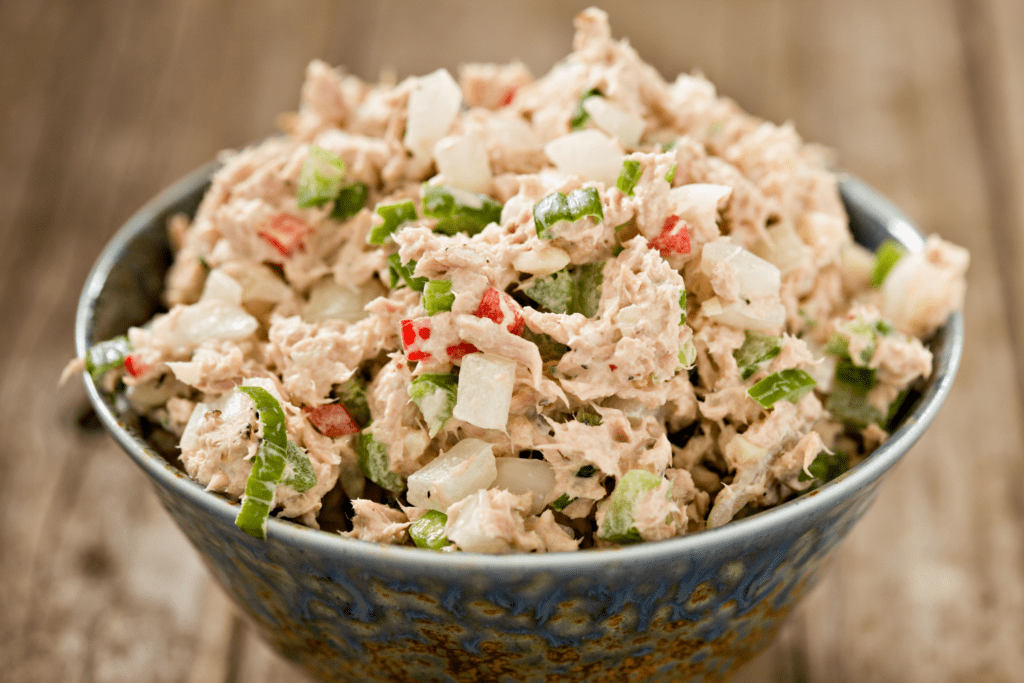 In theory, a nice tuna salad sounds like a good option for a side dish. But in reality? Not so much. No matter how much you try, the tuna will smell bad. Need we say more?
20. Cauliflower Cheese
Some people think of cauliflower cheese as flavorful. Most people, however, despise it. It's watery and bland. You can serve Mac-n-cheese instead. The cauliflower cheese can wait. 
21. Pineapple Topping for Pizza
We know it's tempting to be unique and try something new. A pizza party is not the place to do that. Pineapple on pizza is controversial. We don't want people fighting over it if it tastes good. Parties shouldn't be stressful. Stick with the classics. If you're feeling spontaneous, you can use caramelized onions or chicken pesto to make your topping more interesting. 
22. Kimchi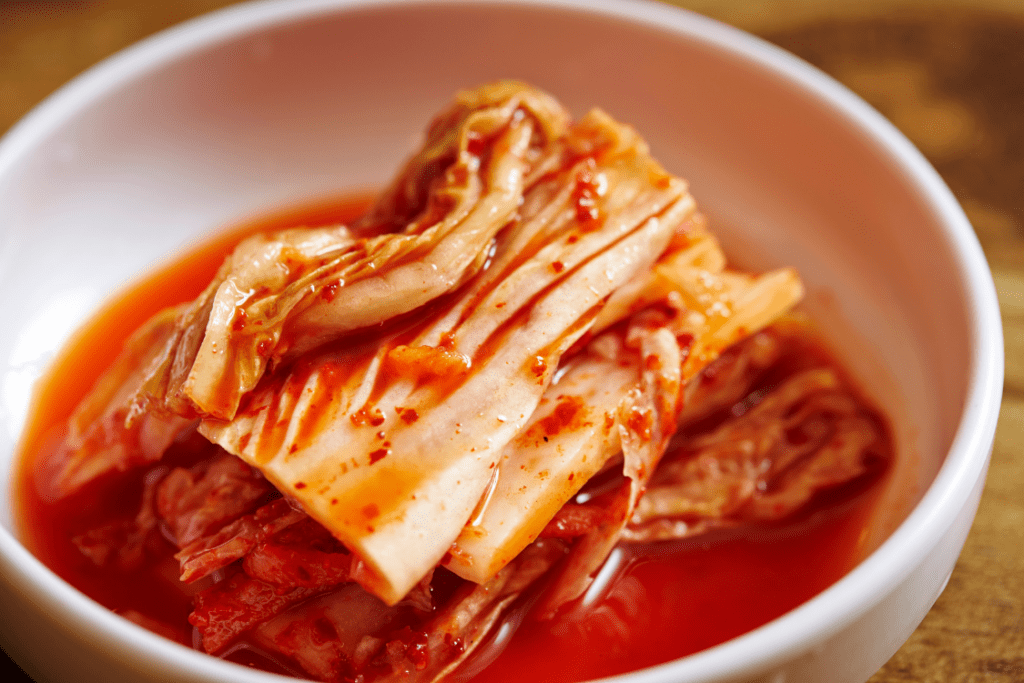 A popularized Japanese dish that's made its way to the west, Kimchi is very strong in flavor and the perfect side dish for fried rice. It's unsuitable for a pizza party because of its strong odor and sharp flavor. Like pineapple, serving Kimchi with pizza is controversial and just seems wrong. 
23. Coleslaw
Although coleslaw is considered a classic side dish, we can agree that it's bland. You can substitute plain old coleslaw for more exciting options, such as pickled pepper slaw and spicy raw beet slaw with citrus, scallions, and arugula. 
24. Lettuce Wraps
Lettuce wraps are low in carbohydrates and good for people trying to lose weight. But come on now, and it's a pizza party! People expect burgers and greasy fries, not wet lettuce wraps. Don't disappoint your guests. Be a good host and serve some good ol' tortilla wraps instead. 
25. Cinnamon-Spiced Applesauce 
So you want to impress your friends with homemade cinnamon-spiced applesauce. You can't wait for all of them to try it with the pizza and shower you with compliments. Let us break it down for you now and inform you… that will not happen.
Some people might like unsweetened applesauce as a dip for their pizza, but most people dislike it.
 The flavor is too strong and shadows the flavor of the pizza. No one likes that. If you're going to fish for compliments, at least make the unsweetened version so that it's less repulsive. 
26. Mashed Potatoes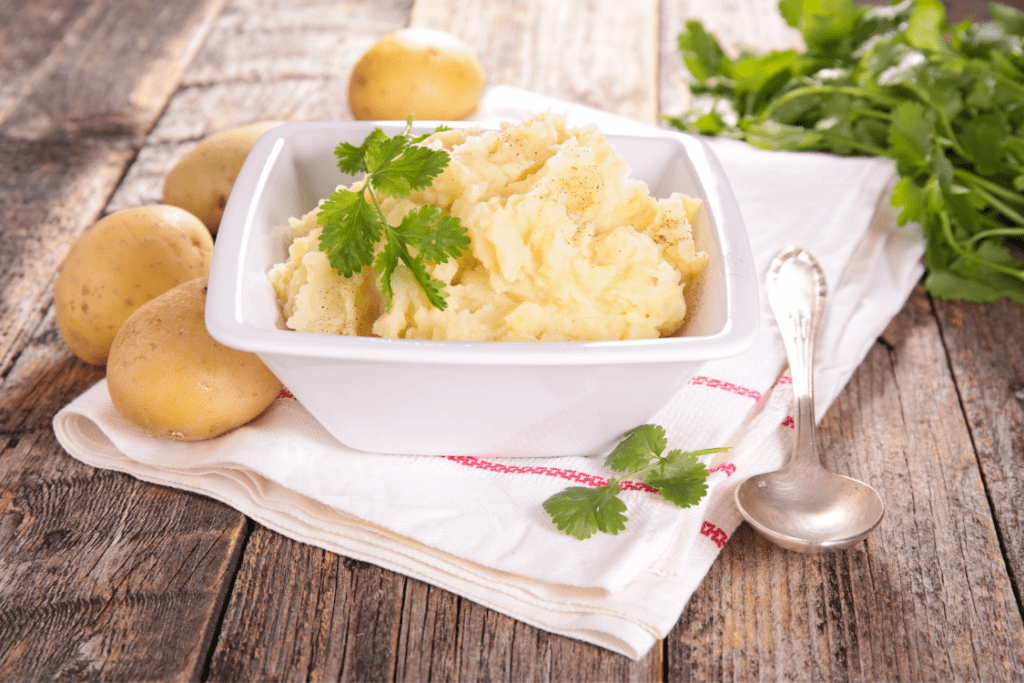 Mashed potatoes are a great serving, let's say, for a thanksgiving dinner. A pizza party, however, isn't a good match for it. Your guests want to enjoy greasy foods and have lots of drinks. The mashed potatoes will weird them out. We know you can do better than that. Go for crispy fries instead!
27. Dirt Cake
Dirt cake is a no-bake dessert made with cookies, pudding, and whipped cream. It has a rough and messy look, hence the name dirt cake. It's often decorated with gummy bears. A dirt cake might be a good option for a children's party. But if you're throwing a pizza party for adults, don't serve a dirt cake. It might be a good conversation starter, but it creeps people out. 
28. Store-Bought Fortune Cookies
Store-bought fortune cookies go soggy if not stored properly. Moreover, serving store-bought fortune cookies is the bare minimum. Instead, you can bake fortune cookies and write special messages for your friends. Your friends will feel special and always remember the party. 
A win-win, honestly! 
29. Leftover Brisket
Brisket is a hard-earned piece of meat. You often enjoy it with your entire family, and there are still leftovers. You might save it for the next dinner, especially if another party is waiting ahead. 
But, if you're trying to serve the leftover brisket at a pizza night, please don't do it. Pairing BBQ with fast food is not a great idea. Even if you think of using these leftovers to make a few tortillas, give it a second thought. Those brisket leftovers are not so desperate that you should serve them in a hurry. 
30. Bagged Candy
Be honest. It's a pizza party, not a Halloween party. No one wants to eat bagged candy when they have mouth-watering food around them. It's going to seem odd, and people will think you didn't put effort into the menu. Save the bagged candy for yourself.
FAQs
What can I serve besides pizza?
There are plenty of side dishes you can serve with pizza. Some of them include:
Caesar Salad
Ratatouille
Potato Salad
Garlic Cheese Bread
Garlic knots
Caesar salad
Bruschetta
Fries or wedges
Mozzarella sticks
Breadsticks
Onion rings
Chicken wings
Meatballs
Roasted vegetables
Pasta salad
Stuffed mushrooms
Spinach and artichoke dip
Grilled or roasted asparagus
Grilled corn on the cob
Deviled eggs
Chicken tenders
Seafood chowder or bisque.
What are the best soups to serve besides pizza?
Soups, indeed, take less time to prepare but pair best with pizza. Some are as follows.
Tomato soup
Minestrone
Chicken noodle soup
Beef stew
Lentil soup
Split pea soup
Chicken and rice soups
Vegetable soup
Mushroom soup
Gazpacho
Borscht
Butternut squash soup
Corn chowder
Mulligatawny
Crab bisque
Do chips go well with pizza?
Chips are a crowd-puller. You can choose from various chips, such as curly fries and classic straight oven chips, or even buy frozen chips and make them in an air fryer. 
What are some finger foods that go well with pizza? 
Finger foods that go well with pizza include chicken wings, jalapeno poppers, mozzarella sticks, and breadsticks. 
What are some good desserts to eat after pizza?
A good dessert is essential after any meal. Some yummy dessert options to eat after pizza may include:
Fruit salad
A classic sorbet 
Banana Splits
Fruit Tarts
Tiramisu
Cannoli
Trifle 
Plain Fruit
The Takeaway
After reading this article, you might think you have limited options to serve at a pizza party. But it's not the case. You can find plenty of other amazing side dishes that look delicious and taste good. 
Everyone can put minimum effort into a party and hope for a good turnout. Be different. If you're going to throw a pizza party, make sure it's a good one, if not the best. 
In conclusion, avoid serving the things mentioned above at a pizza party. We hope you enjoyed this article. So what are you going to serve at your next pizza party? 
mama-cucina.com is a participant in the Amazon Associate program and will earn from qualifying purchases.